XIGIA AREA
Our Levante brewery is placed in the wild part of Zante that is the north-east areas of the island. In our area you can appreciate the coast that goes from Makis Gialos bay until Skinari cape and the extreme north of Zante island.
Come to visit us and you can enjoy our beers and also have fun in Makris Gialos beach with its incredible colours or in Xighia beach.
Xigia beach is the ideal place to relax yourselves and to have a nice swim in its sulphureous waters.
You can also go in Cape Skinari where Kefalonia is so near that will seem easy to reach by swim.
This part of the coast is famous in all Zakynthos for the Blue Caves, that are particular caves where the water of the sea assumes impressive blue glares.
There are a lot of boat trips that will take you to discover the Blue Caves leaving from Aghios Nikolaos.
Next to our brewery there is a small church called San Petros that gives the name to one of our beers.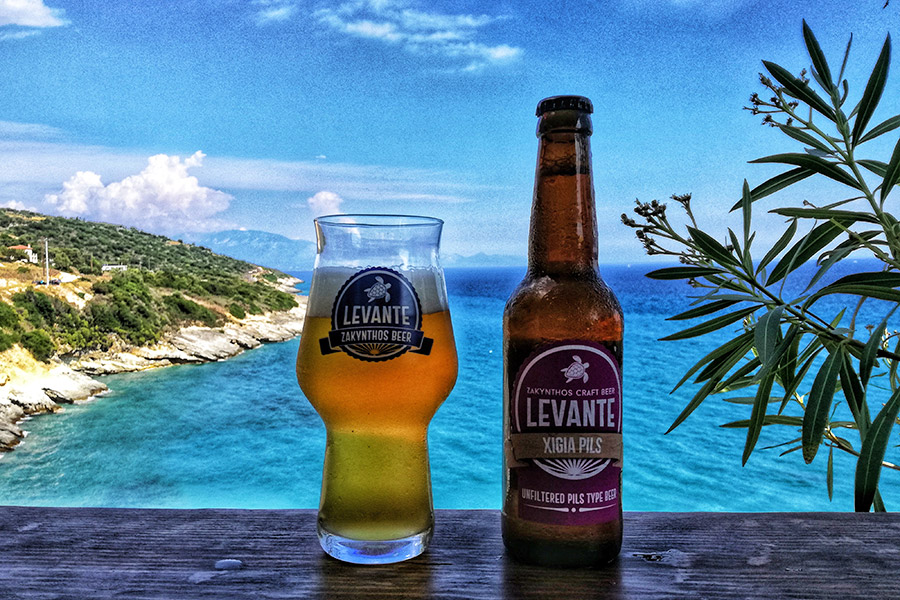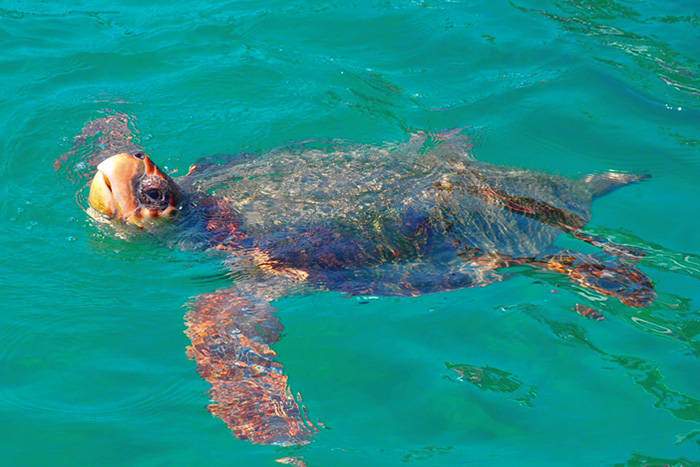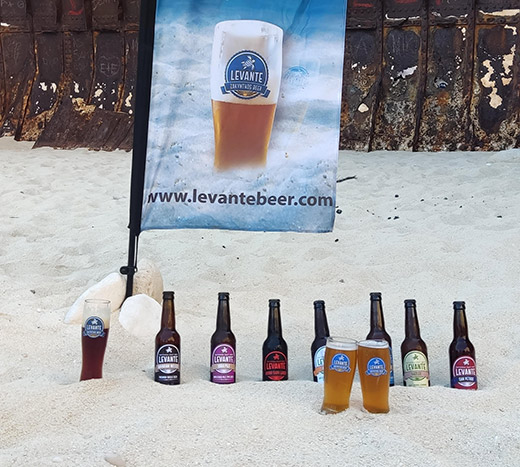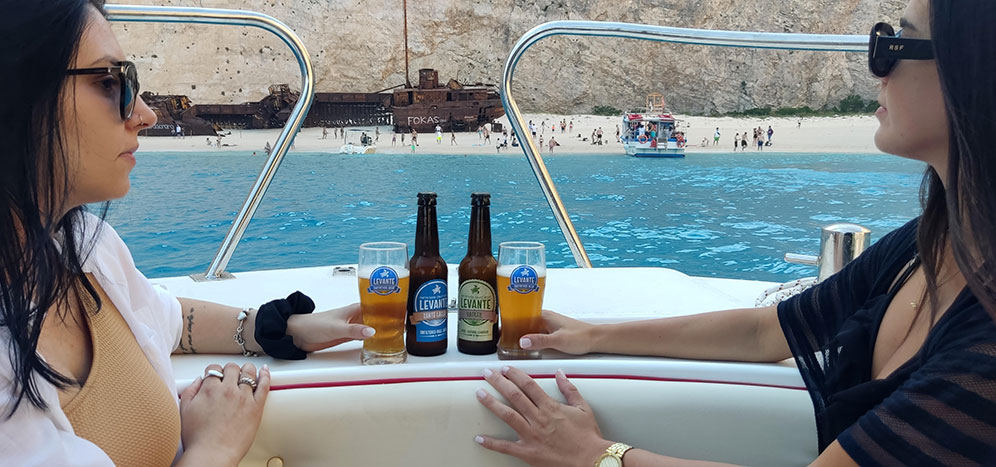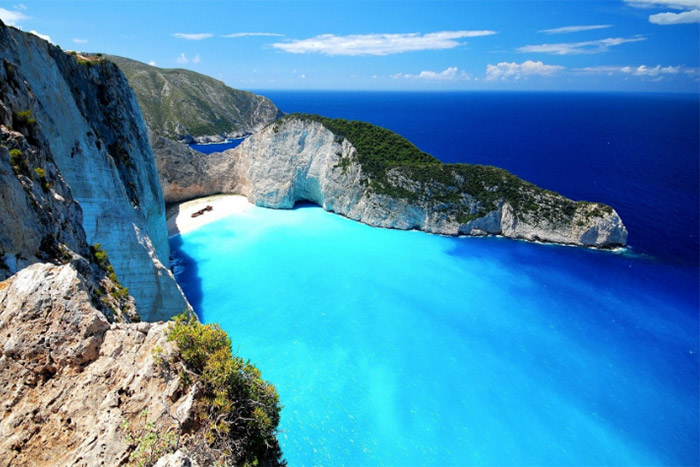 Where to drink our beers
AGALAS

AKROTIRI

ARIETA
BALKONI
AKROTIRI NORTH

ALIKANAS

NERAIVA
AKROPOLI
PAPORO
IRIS BAR
MULBERRYS
OASIS
FACTION

ALYKES

FISHALIDA SNAK BAR
TO PARAVOSIAKO
LEVANTE RESTAURANT
RELAX SNAK BAR
BUCA BEACH CLUB

ANAFONITRIA

GEORGIOS-XRISTOS RESTAURANT
MIXOU ATHINA

ARGASI

MARLEN KAPPEP RESTAURANT
GREEN FROG RESTAURANT
DOMINICALE

BOCHALI

TO SPITI TOY LATTA RESTAURANT
VIEFNES CAFÉ

KALAMAKI

ESSENCE RESTAURANT-BAR
BOAT FIORO DI LEVANTE
VENUS HOTEL
OCEAN BAR

KAMPI

KERI

ROCK CAFÉ BAR
MYTHOS CAFÉ-BAR
VOTSALO

LAGANAS

CHEERS BAR
BAR-KAFENIO
PALLAS HOTEL
SEA VERSION

MARIES

ORTHONIES

PYLARINOS TAVERNA
KANTINA XIGIA
XIGIA RESTAURANT
PELAGAKI
ONEIRO
BOTEGA CAFÉ

PLANOS

OASIS-GARDEN SANCK BAR
AYGOUSTIS

SARAKINADO

SKOULIKADO

TRAGAKI

ABRA CAT ABRA
PALIOKALIVA

TSILIVI

PARAVEISOS
VENUS BEACH BAR
MIRI RESTAURANT
FILOXENIA PLANOS RESTAURANT
GIORGIOS RESTAURANT
YAKINTHOS
DIONISIOS RESTAURANT
PRINCES HOTEL

VASILIKOS

IONION RESTAURANT-BAR
BANANA BAYA RESTAURANT-BAR
CASA PLAYA RESTAURANT-BAR
ANTONIS DAFNI

VOLIMES

TO NISI
KLONTIRAKI
EX ANIMO
LAGARIA
TO MIKRO NISI
LA GROTA STORIA

ZAKYNTHOS

34 SNAK-BAR
TAVERNA TOY AMMOY
KOKKINOS BRAXOS
STATION
CINEMA FOSKOLOS
LA STRATA
ALESTA
BASE
STRADA MARINA
SERRAIA